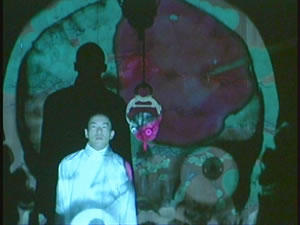 PROJECT FUKUROW
HYBRID PERFORMANCE
K A F K A
Video 5' 42" / ADSL

Click the above picture to watch the movie.
---
Scenario, Direction, Dance, Stage Art and Objet: Ishikawa Fukurow
Performer: Sanari Tetsuo
Music: Christophe Charles
Visual Operation: Shinbori Takaaki
Stage Direction: Torakawa Eiji
Lighting Plan: Isono Shinya
Costume Design: Sugiura Makiko
Press: aya
Staff: Tanaka Reiko
Production: Office Cottone
Stage Site: Tessenkai
Video taken on September 20th, 2003
Video Cam + Edit: Kunio / eyedia.com
Copyright : 2003 / MICROMEDIA

Related Article in The New York Times
---
Interview with Fukurow will be up later, wait please.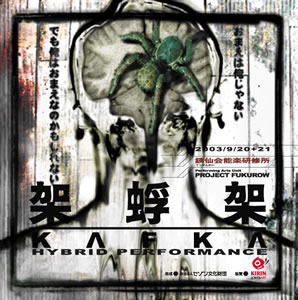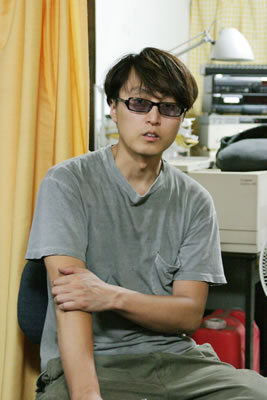 Mr. Ishikawa Fukurow has been creating his space world without any words.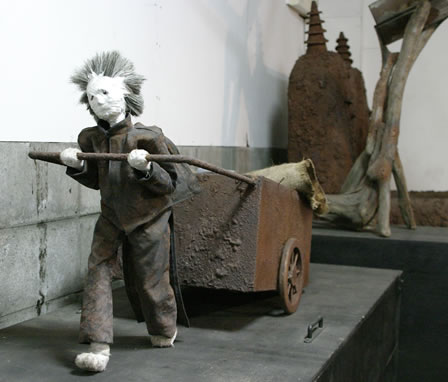 Fukurow's all objets are mobile.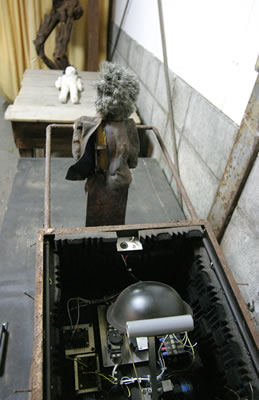 Inside of the cart, look!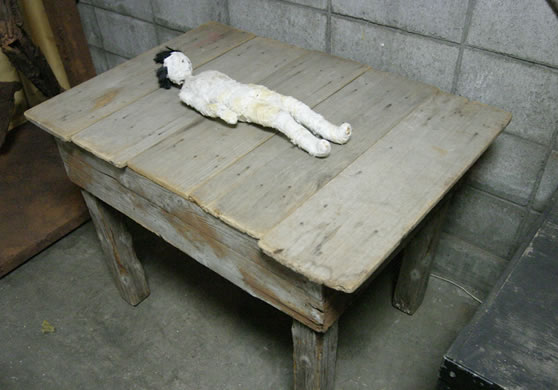 This all-bandaged doll is also mobile.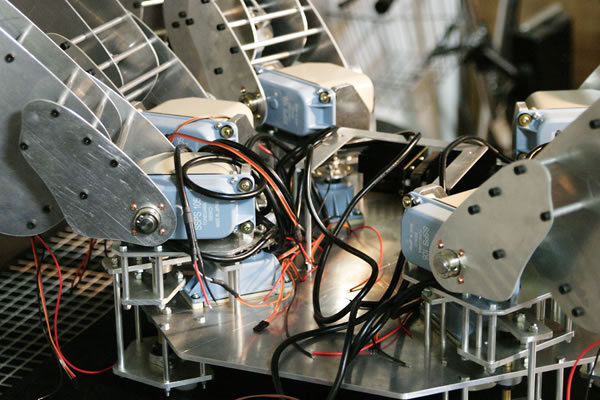 This mechanical objet was performed by Fukurow on KAFKA stage.
All Objets by Ishikawa Fukurow
All Photos by Kunio - September 3, 2003
---